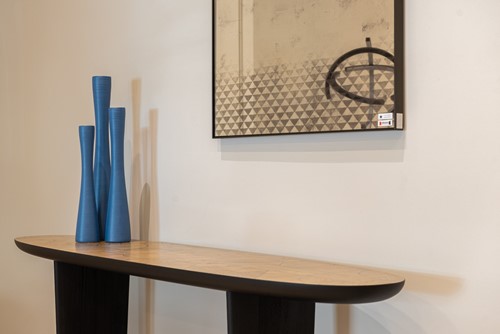 Some styles never lose their appeal. For mid-century modern design, this is especially true in home decor. The nostalgic but timeless shapes and styles from the 1950s are just as popular as ever. If you're interested in adding some mid-century modern decor to your home, here are some simple ways to get started:
Go for Wood
Natural wood is a staple of mid-century modern decor. Teak, walnut, rosewood and oak are among the most popular choices for furniture and decor and are still excellent choices for contemporary homes. While truly natural wood is an ideal choice for some, manufactured wood furnishings are usually more affordable. Luckily, it's easy to find contemporary faux wood pieces in mid-century modern styles to fit your design needs.
Perfect the Lighting
Unique, eye-catching lighting is key to mid-century modern design and an easy way to add the style into your own decor. Try sculptural pendant lights, chandeliers or floor lamps to add some modern flair to any room. There is no need to match, either — mix different light fixtures in the same room for the ultimate mid-century modern appeal.
Find Some Vintage Furniture
If you want to add mid-century style to your home, skip the mass-produced furniture stores and hit the flea market instead. Vintage, consignment and secondhand stores are also great places to find unique mid-century modern style furniture that others want to get rid of. Search for clean lines, bold graphics and hairpin legs. You might even find components for a potential DIY project. For example, use thrift store wooden peg legs to create your own simple mid-century style end table with your choice of surface.
Paint It White
For color palette, white will always be an excellent mid-century modern choice. White walls and furniture bounce and reflect natural light into the space and make it appear larger and more open. It also creates a perfect backdrop for bold decorative pieces without competing for attention. The better the natural light is, the more of a mid-century modern vibe it will have.
These are just a few ideas for ways to add mid-century modern style into your current home design. You can take small steps or try everything at once for a dramatic makeover for any space.